Methods:
Anthropometry, Consultation, Contextual Inquiry, Corporate Ethnography, Ergonomic evaluations, Heuristic Analysis, Participatory Observation, Semi-structured interviews, Subject Matter Expert Interviews, System Usability Scaling, Time-on-task
Research Artifacts:
Presentation and Documentation- 
Audio, Charts, Graphs, Organizational Chart, Personas, Persona Spectrums, Competitive Analysis, Service Blueprints, Prioritization and Recommendations Spreadsheets, Task Analysis, User Journeys, Video
Collaborators:
Engineering Manager, Head of safety, Head of operations, Industrial designers, Mechanical and Software engineers, Internal and partner operations, Internal and partner Product managers, Program managers, Sr. Product managers, Head of productUI/UX designers, UX Researchers, Technical Program Managers, etc.
Nuro: The Last-Mile Autonomous Delivery Robot
Nuro is a last-mile autonomous delivery vehicle. They were ranked the #2 startup in the US by Forbes in 2022.
Unfortunately, the details of my work at Nuro are confidential, so I won't be sharing any case studies here.
However, I worked on several projects across different internal and external organizations.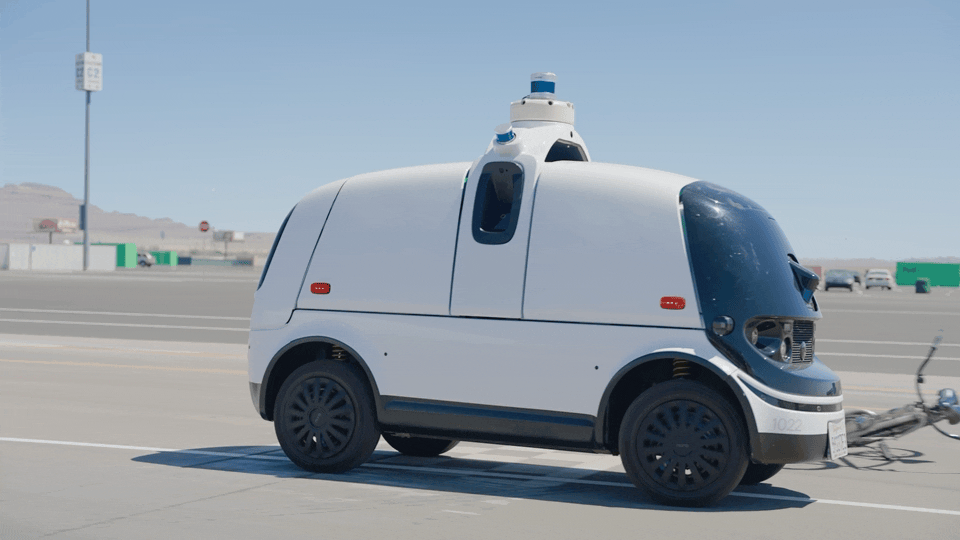 Product Down-Selection and Vision
I informed Nuro's robotics organization product down-selection
through conducting and analyzing usability studies with end-users, partner associates, and mobility accessibility users. For these projects, I was supporting the User Research Manager. You can read about how user research impacted the product vision 
here
(Nuro's blog).
Supporting Operations: Physical and Digital Tools
I informed the design of Nuro's hardware and software products through exploratory and evaluative studies
for the operations organization. For these projects, I was supporting the Primary Operations Researcher.
Partner Discovery: Ethnography
I informed Nuro's commercialization organization strategically through scaffolding partner ethnography 

studies across

 different verticals.
I owned this study, though the UXR team supported my efforts through feedback throughout the process.
Improving UXR Storytelling
While working on these projects, I researched and acquired high quality recording equipment including a Sony DSLR camera, lapel microphones with onboard recording capabilities, a field recorder, etc. My teammate worked on finding and clearing software expediting data synthesis.
These conjoined efforts saved us hundreds of hours annually while upleveling our data and storytelling. The artifacts were powerful and compelling for internal and external stakeholders. 
My role as a User Researcher at Nuro was fast-paced, expansive, complex, 
and challenging.
I loved it!
Here I learned how to quickly design and execute user research methods for digital and physical products across different phases of product development and business strategy within robotics. This experience taught me critical thinking, agility, and how to be
rigidly flexible.
Projects can change quickly. It's important to assume positive intent, and work together to overcome complex challenges.